Landscape and Holiday Lighting
Landscape lighting is a great way to extend the enjoyment of your landscaping or outdoor living area. It provides hours more of enjoyment by accenting your landscaping, beautiful architecture of the home and can illuminate a back patio or deep into the yard. Vision Outdoors is proud to install Hunter FXLuminare Lighting, which is a leading manufacturer of landscape lighting products. Using high quality, well made, professionally installed products, you can count on your outdoor lighting investment to be worry free.
Professionally installed holiday lighting is a great way to spread the holiday cheer and enjoy the season worry free. Gone are the days of hauling out the bulky expensive ladders and untangling cheap Christmas lights. Vision Outdoors uses custom fit, high quality components to light up your house. Whether you want the basic installation with just the front gutter, or if you want the whole 9 yards - lighting up every shingle on your house, Vision Outdoors can help. During the season, we'll provide all maintenance and will remove the lights after the Holidays. We can even store them all summer long if you need us to.
Not sure if landscape lighting is right for you?
Schedule a Free Demo
Irrigation Service and Maintenance
Vision Outdoors offers a whole suite of irrigation related services including everything from start up and shut down, to performing irrigation audits, and ensure your system is running as efficiently as possible. We believe in responsible water management and offer the tools to conserve water and still maintain a healthy lawn.
As technology has advanced, leading to smarter and better water management, Vision Outdoors is on the forefront, by providing remote monitoring service and season- long maintenance contracts. By upgrading your system to a Hydrawise Wi-Fi connected smart controller and installing a flow sensor, you could see water savings up to 50% in the first year! Our basic maintenance contract includes Spring start up, Winter shutdown, and a mid-season inspection. It also includes free service calls to correct any issues identified by the smart control components. This also allows us to make changes to your controller and troubleshoot most problems without requiring access to inside your home.
Just as your car occasionally requires tune-ups, your irrigation system must be thoroughly looked through as well. When performing an audit, we'll choose 1-2 zones on your system, and make minor adjustments, then we'll run the system and gather water in catch cans. We use the information gathered, to determine how effective your system is at putting water on your lawn and/or landscape (uniformity distribution).
Vision Outdoors will then use that data to build a corrective plan specifically for your entire system and layout. The plan will include changes to help eliminate wet and dry areas, installation of correct components as warranted, eliminate runoff, and help develop a healthier lawn by efficient use of water.
Lawn Fertilizer and Herbicide Applications
A well-manicured, green lawn is something most homeowners desire and are proud to display for their neighborhood. It increases your enjoyment of the property when using it for entertaining, and a healthy lawn can beneficial for the environment as well. There are many complex components involved in a healthy lawn, and most people are not willing to spend a lot of time and effort learning how to do so. Our years of experience growing grass in multiple different environments and situations, have helped us learn some of the best management practices to help you achieve your landscape vision.
Fertilizer is a key component to a healthy lawn, but when applied incorrectly, it can be detrimental to the environment. Vision Outdoors only uses high quality, slow release fertilizers to give your lawn consistent nutrition through the entire growing season. Other companies may use a, "quick green up," approach, which may hurt your lawn by stressing it and depriving it of nutrients rapidly.
Herbicide Applications can be tricky, they are complex chemicals all doing something a little different. It can be overwhelming when walking in to a big box store, spending a lot of money on a chemical, only to realize it ended up killing all your grass. Vision Outdoors uses some of the best chemicals commercially available and applies them in very low and accurate doses to ensure direct and quality weed kill. We are also environmentally conscious and use only the necessary amount of chemical application for each situation, rather than blanket spraying an entire property when it is not necessary. When used together, a good fertilizer and herbicide program can provide a healthy, weed- free lawn all season long.
Drainage Design and Installation
Poor drainage in a lawn or landscape can be messy, smelly, or even dangerous. If there is water coming in to your basement or standing in your lawn, then these problems need to be addressed. We'll come to the property and perform a whole site walk through, identify the issue, and design a system that will fix it. Sometimes it is as simple as burying downspouts to direct water further away from the house, or it could be more complex as creating places for all that water to go. We'll make sure the drainage system is sized correctly for each situation and that it uses only the highest quality of materials, so it doesn't break down in a short time. With appropriate seasonal maintenance and alterations of your system, we will ensure your drainage structure provides you and your property with adequate water management for years to come.
Landscape Bed Establishment and Care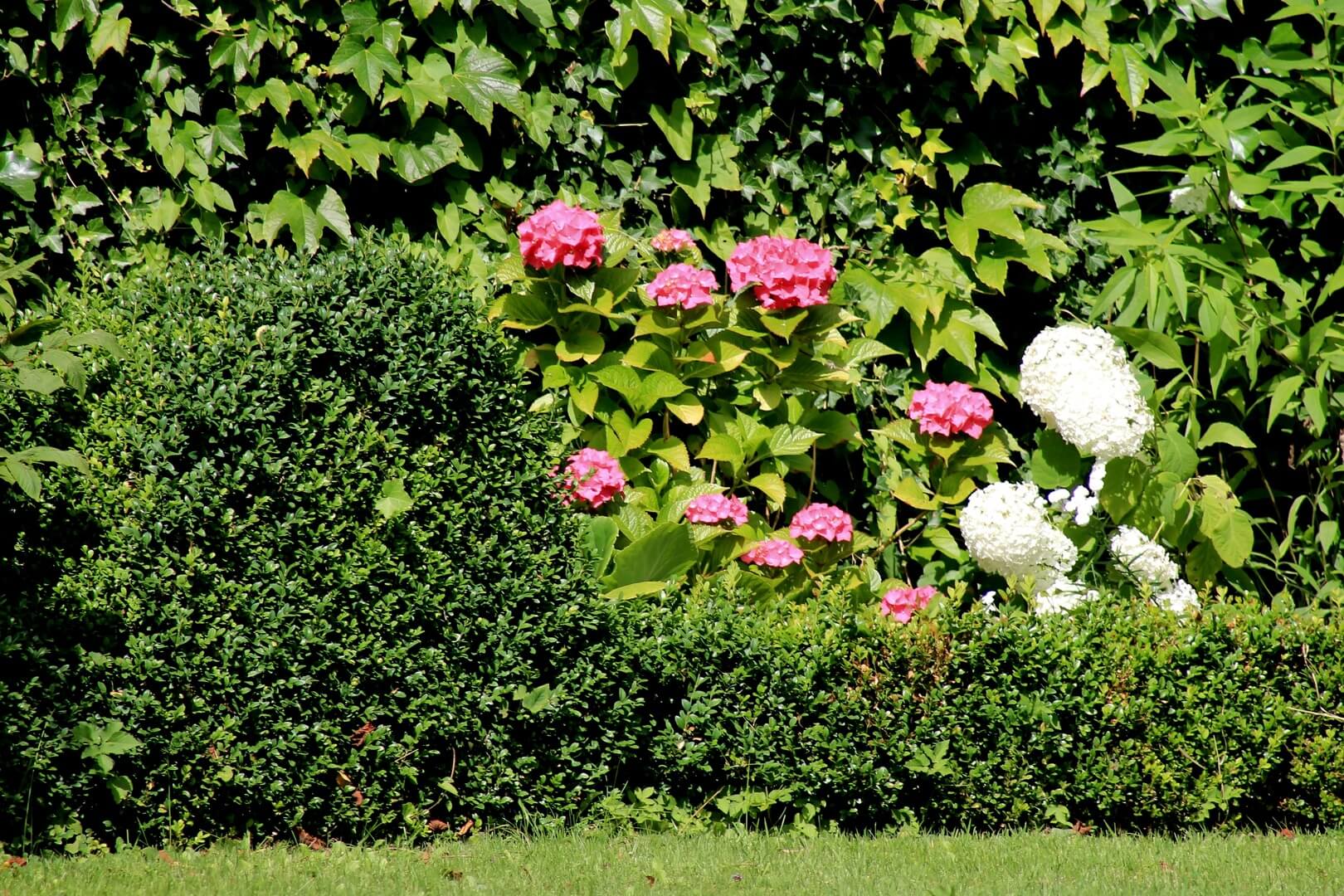 Tired of looking at the same empty area on the front on your house every day when coming home from work? Is there something missing in the back yard to make you really enjoy spending time back there? An attractive landscape completely changes how you experience your outdoor living areas. We make time to walk through your property and to hear your goals and dreams. Vision Outdoors want to make your ideas come to life!
If landscaping is already established, it needs continual care. The beds may need fresh mulch or some weed control. Shrubs may need pruned back or plants divided. Let's see how we can help.
Contact Us